The Covid-19 pandemic has already exposed African governments' capacity to spearhead economic recovery and ensure their citizens' wellbeing during a period of crisis. In its aftermath, it will continue doing so. On the international stage, the values of globalism will be stress-tested by nations appealing for debt relief and access to a vaccine. 
For political and business leaders alike, Covid-19 has introduced two valuable lessons. Firstly, organisations can move faster than we ever thought possible. Witness how quickly South Africa's Cyril Ramaphosa has overcome intransigence among trade unions and factionalism within the ruling African National Congress;  and how  quickly schools have embraced online learning tools, or corporates have normalised working from home. And secondly, we cannot afford to ignore scientists' warnings about the even more menacing crises – such as climate change – that are yet to come.
Domestically, this moment presents the ultimate test of leadership across Africa. With weak institutions, scarce resources and fragmented political machinery, many leaders face the uphill task not only of overcoming the crisis, but of charting the way forward. Some will rise to the occasion, others will revert to form. 
What is certain is the redefinition of the fundamental relationships and interactions between government, industry and citizenry. Based on our deep knowledge of the political dynamics throughout Africa, and our experience helping clients navigate African political economies, we have devised a stylised framework through which outcomes can be assessed. Erring on the side of binary categorisation, our aim is to begin thinking constructively about the aftermath and what today's actions might spell out for the future of the continent and the new social contract that emerges in the wake of the pandemic.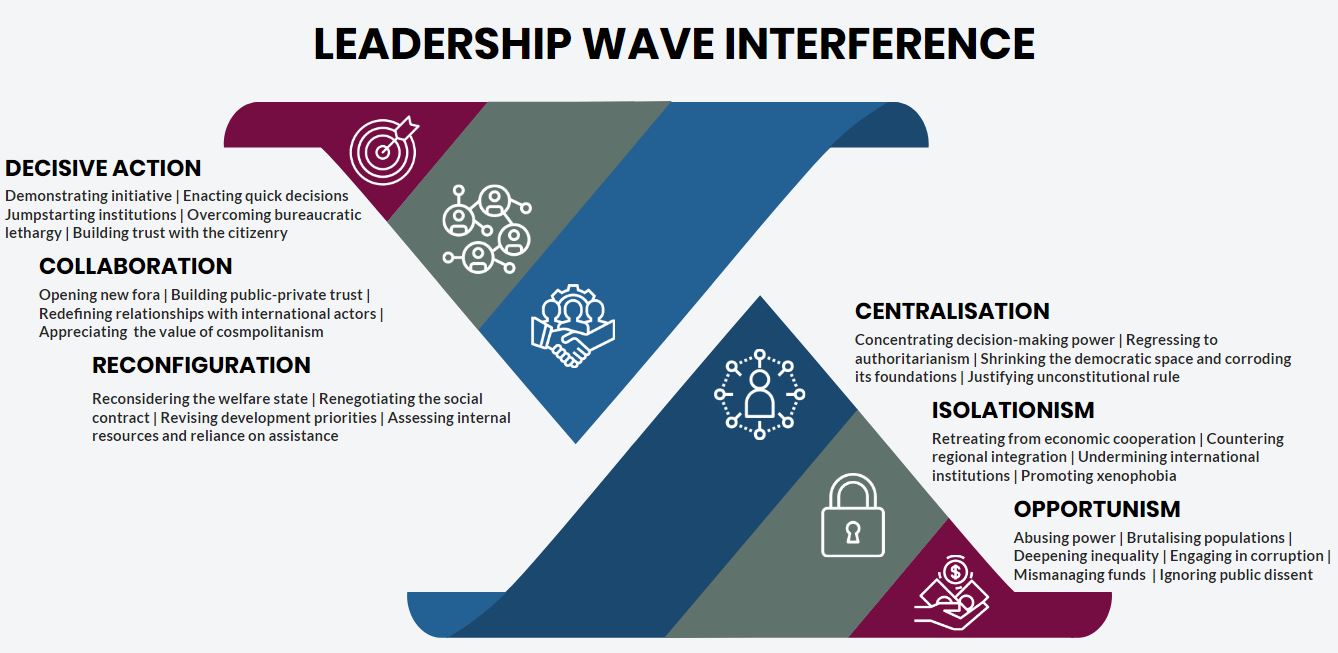 (C) Africa Practice
We will be confronting future challenges across the continent and the globe with a reconfigured waveform of political and economic decision-making. A new order is set to emerge that will dictate how the world relates to risk and opportunity in Africa.  We are here to help you understand these shifts and to engage with the polity to shape the future.
Authored by Margarita Dimova, Head of Intelligence and Analysis at Africa Practice.