Equiano – a next-generation subsea internet cable spearheaded by Google – runs from Portugal to South Africa, along Africa's Atlantic Ocean coastline. In 2021 and 2022, the cable landed in Rupert's Bay (Saint Helena), Lomé (Togo), Sesimbra (Portugal), Lagos (Nigeria), Swakopmund (Namibia), and Cape Town (South Africa) and branching units in place for further phases of the project.
Google commissioned Africa Practice and Genesis Analytics to produce a series of economic impact assessments, modelling the cable's impact on connectivity, economic growth, and job creation in Saint Helena, Togo, Nigeria, Namibia and South Africa.
Equiano's key impacts in Saint Helena are highlighted in the infographic below. You can read the full report here.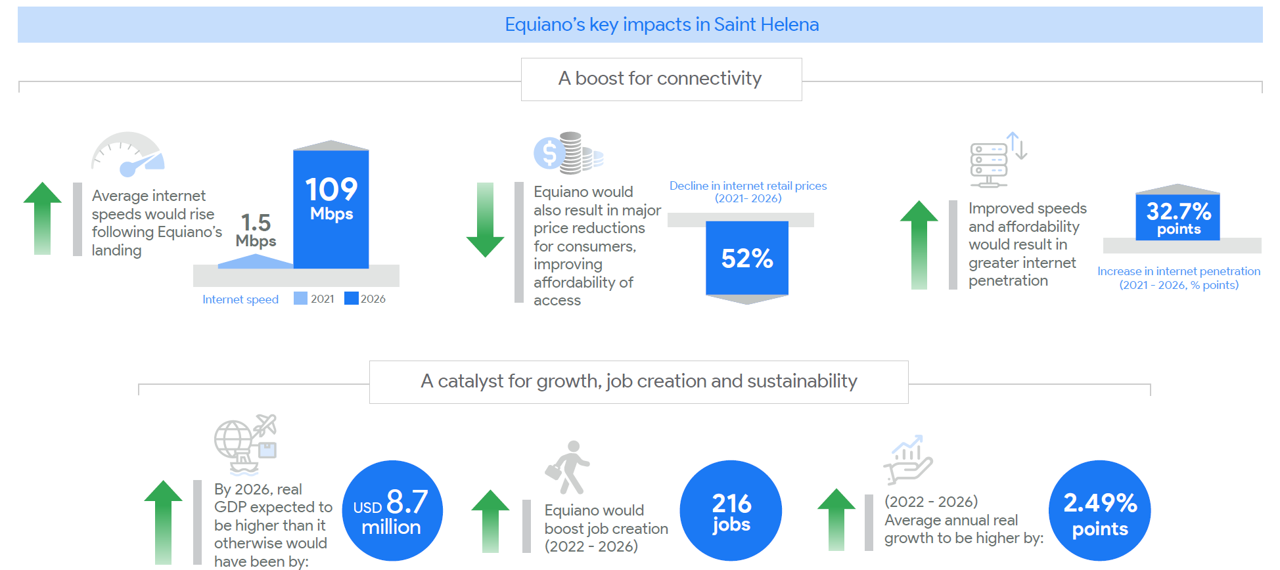 Press enquiries: [email protected]
For more information on our approach and expertise in conducting similar studies, do reach out to the Africa Practice team.