Constrained by tight fiscal spaces often characterised by large public sector wage bill, declining export revenues and high debt servicing costs, several African economies entered the COVID-19 crisis already wounded. Yet, the impaired economic environment has not prevented some of them from expediting assertive fiscal measures to support jobs and protect corporate value as the continent went into lockdown. Out of the 46 sub-Saharan African countries, 36 implemented a COVID-19 response plan, with 10 countries adopting a plan worth between 2% and 10% of their GDP.
In addition, over the past three months, the majority of sub-Saharan African countries have implemented tax relief measures and monetary measures to improve businesses' liquidity. Out of the 28 African countries that have implemented tax relief measures, 15 have eased corporate income tax payments to support businesses throughout the pandemic. In fewer cases, the informal sector has also benefited from similar measures: around 13 countries have introduced measures to support the payment of utilities for the most vulnerable while 10 have adopted wage subsidies and income support measures. Markets with a low fiscus have had to innovate to mobilise funds. São Tomé and Príncipe is the only African country where a solidarity tax on public servants has been introduced to fund part of the national COVID-19 response.
If most markets' initial reactions were informed by the speed and scale of the sanitary threat and the resulting livelihood crisis, decisions are now primarily driven by the need to recover and rebuild domestic economies. Going forward, the momentum around debt relief and private sector coalitions to respond to the crisis and address supply chain disruptions will not suffice. Temporary reforms have been essential to cushion the financial burden on the private sector in the long term, but further structural reforms will be unavoidable and, in many countries, had been initiated prior to the pandemic. The drive for reforms is not new to African regulators but part of a broader trend that started in 2013. Since then, the continent has recorded the highest number of regulatory reforms globally. The economic impacts caused by COVID-19 will only accelerate and diversify regulatory shifts.
Many governments, however, might be tempted to interpret the need for structural reform in favour of a renewed localisation, nationalisation and indigenisation drive which could appease the populous while generating much needed revenue from the increased taxation of non-citizen owned enterprises. As history has taught us, these successes would be short-lived. Instead the continent requires a joint effort to increase regional and continental integration, boost investor confidence, and facilitate private sector action to generate high employment levels and productivity growth.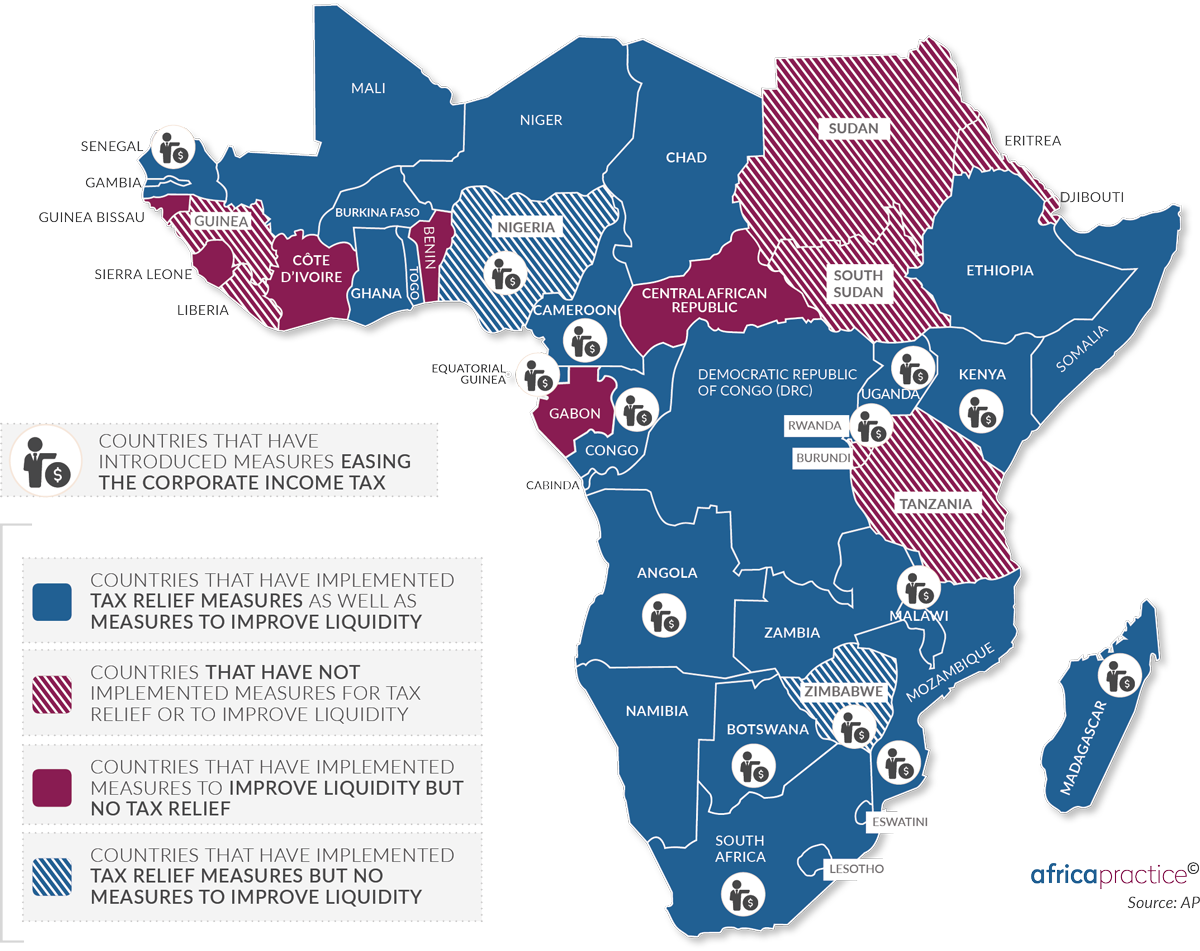 About the author: Arnaud Liege is a Senior Consultant at Africa Practice. In this role, he advises clients on political, regulatory, reputational and security risks to support opportunity identification and strategic investments in sub-Saharan Africa.