In October 2019, international majors Shell, BP, Chevron, Total and ENI jointly signed an agreement with Sonangol, Angola's state oil and gas company, to create the New Gas Consortium (NGC). The NGC will invest USD 2 billion into gas-related projects in Angola, with a view to increasing production to Angola LNG, Angola's largest gas facility, by 2022. This agreement forms part of Angola's ongoing drive to attract investors to its ailing oil and gas sector through enacting various reforms.
The oil price slump of 2014 has cast a long shadow over Angola's oil-dependent economy. The oil and gas sector accounts for 90% of the country's exports, 80% of government revenues and 42% of the country's GDP. Historically, the country has easily attracted exploration and production partners due to its extensive proven oil and gas reserves. However, since 2014 investors have been faced with mounting operating costs and dwindling forex access, and many have therefore reduced their operations in Angola or abandoned them entirely.
With many of the country's oil and gas assets also reaching maturity, the country's oil production has dropped significantly since 2014 (see Table), with large proven reserves going unexploited. This fall in output, twinned with one of the country's worst droughts in decades, saw Angola's economy shrink for four years in a row between 2015 and 2019.
| | | |
| --- | --- | --- |
| Year | Bpd | GDP growth  |
| 2014 | 1.8 million  | 4.8% |
| 2015 | 1.79 million | 0.9% |
| 2016 | 1.74 million  | -0.2% |
| 2017 | 1.63 million  | -0.1% |
| 2018 | 1.51 million | -1.2% |
| 2019  | 1.4 million  | 1.2% |
| 2020 (projected) | 1.44 million  | 3.2% |
LEGAL AND STRUCTURAL REFORMS 
In 2017, President João Lourenço took power, replacing Eduardo Dos Santos whose family had held a tight grip on the oil sector since 1979, running a personalised patronage system that saw billions syphoned through corrupt and nepotistic practices. Since coming to office, Lourenço has drastically reduced the influence of the Dos Santos family in the oil sector and the broader economy. In 2018, he also introduced a swathe of structural and legal reforms designed to increase competitiveness and efficiency in the oil and gas sector.
Notably, the government has stripped state operator Sonangol of its regulatory role and created the National Agency of Petroleum and Gas (ANPG), which is now responsible for conducting bids and awarding licences. The government also introduced various investor-friendly laws, including: 
Presidential Decree 86/18

, which aims to simplify the tender award process; 

Decree 6/18

, which reduces tax rates on marginal oil projects from 20% to 10%, and reduces petroleum income tax from 50% to 25%; 
Decree 91/18

, which provides companies with an easier pathway for dismantling abandoned wells; and, 

Decree 7/18

, which constitutes the country's first law regulating gas exploration and production, imposing tax rates of 5% of gas production and 25% on income. 
The government is hoping these reforms will galvanise investor interest in further growth initiatives. In September 2018, the government announced its intention to sell off its stakes in 54 of Sonangol's subsidiaries by 2022. Then in October 2019, the government launched the first of seven bidding rounds between 2019 and 2025 for offshore oil assets within the Namibe and Benguela basins. Lastly, ANPG officials are currently holding extensive talks with numerous gas producers including Total, ENI and Cabinda Gulf Oil Company, aiming to reach a commercial agreement to ramp up gas exploration and production. 
ANALYSIS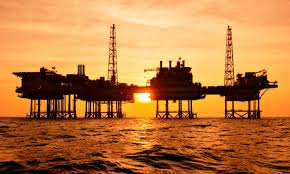 While these reforms are sparking industry interest, this interest comes primarily from major international players who have been present in Angola for decades.
Total, for example, has invested USD 16 billion into a floating deep-sea facility in Kaombo Sul which began production in April this year.
The true test of these reforms will be their ability to attract new investors who have previously shied away from Angola.
So far, many of the small-to-medium sized operators have shown limited interest in entering the country, despite the favourable tax terms. This largely reflects the challenges of entering the market without established relations and familiarity with the working systems.
Even if Angola can attract new investors, it is unlikely production will reach pre-2014 levels in the near future. While the global oil price is slowly recovering, it is still far off its pre-2014 value which continues to deter operators from entering high-cost projects. The government has forecast production at a modest 1.44 million Bdp in 2020. 
Beyond fiscal and structural reforms, the Angolan government must also address longstanding political and governance issues to ensure long term investor confidence.
Given that reforms witnessed to date have been motivated primarily by economic necessity rather than a deep institutional appetite for reform, it is likely that progress on tackling the opacity, corruption and cronyism that characterises many parts of the economy will be slow.
President Lourenço has taken initial steps towards cleaning up the sector, several of which are contributing to a more positive trajectory for management of the sector. He has also made important changes in personnel, for example by removing Isabel Dos Santos from her position as chairwoman of Sonangol in 2017.
However, Isabel's successors, Carlos Saturnino (2017-2018) and Gaspar Martins (2018-present) are generally perceived as members of the Dos Santos corrupt old guard. These appointments are symptomatic of a broader issue, namely Lourenço's failure to tackle high-level corruption within the ruling Movimento Popular de Libertação de Angola (MPLA) for fear of sowing division within the party.
IMPLICATIONS 
Angola is likely to see a modest increase in oil production in the short-to-medium term, as the regular bidding rounds between now and 2025 will no doubt attract increased investment. However, it will take time for certain projects to begin production.

Longer-term production will depend on the government's ability to shed its reputation for corruption and mismanagement in the oil sector, while offering attractive fiscal terms for further exploration and development.
Tristan Puri is a Consultant at Africa Practice. He can be contacted at [email protected]